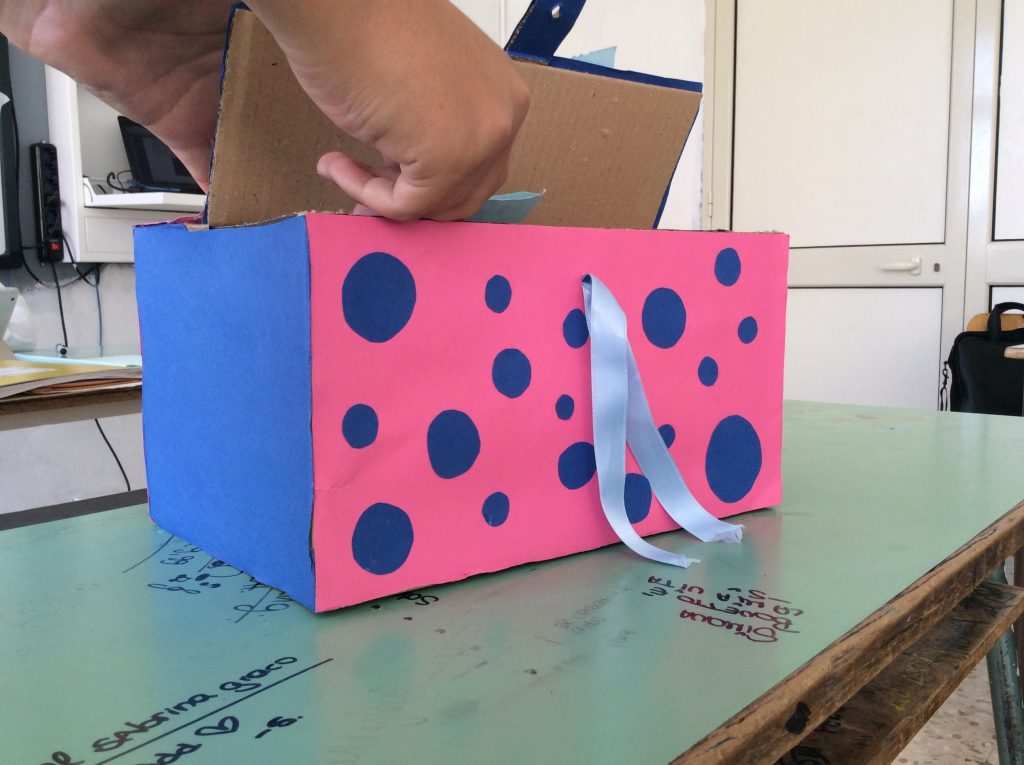 CARMA TAKES A CAFFE MACCHIATO WITH TEACHER BARBARA
For some teachers and students across Europe, this school year has been slightly different. Traditional didactic lessons were replaced by non-formal educational activities and the Reciprocal Maieutic Approach (RMA) of Danilo Dolci. Trained teachers from Italy, Spain, Portugal, France, Belgium, Austria and Turkey, supported by non-formal experts, have engaged their students in collaborative learning activities with the aim to address challenges in school education. Thanks to CARMA project!
At the end of April 2017, CARMA partners, CESIE (Italy), University of Murcia (Spain), Pistes-Solidaires(France), Asist Ogretim Kurumlari A.S. – DOGA (Turkey), University College Leuven – UC Leuven(Belgium), INOVA+ (Portugal) and Verein Multikulturell (Austria) met in Pau, France for the 3rdpartnership meeting to reflect on the progress of the project and to share experiences of the teachers involved in the piloting phase across the 7 countries. Teachers are enthusiastic about the new approaches they have learnt and are testing with their students in the classroom. The impact on their students' learning progress is already visible!
The great work that has been done in Palermo has been shared by teacher Barbara Pellegrino. Barbara is implementing collaborative learning sessions with her students at the school Institute Duca Abruzzi Libero Grassi. In the article "Caffé Macchiato", that was published in the school's journal "LiberaLaMentepress", Barbara shares her insights and reflections on the potential of non-formal educational methods to transform classroom practices and motivate her students.
Enjoy reading it!
******
Caffe Macchiato

When I was going to school, during the times of Noah, learning was sometimes quite boring.

In particular, I remember one of my teachers. He was distant and verbose. He used to hold long and non-interactive lessons, to use textbooks written in an incomprehensible language, and to assign such a mountain of tasks that destroyed our social life.

These difficulties paid off: during the oral exam while answering the first question if we were starting with – Then .. – it was not unusual for the dear teacher to reply: – A speech cannot begin with "then". Go back to your seat. I give you an "F"-.  Needless to say, this was rather demoralising.

Today, luckily, these things cannot happen anymore. Whilst, on one hand, the teaching structure remains quite classic, the approaches and teaching techniques have changed radically. Today, students and their needs are at the centre of the educational process. Teachers keep themselves updated, lessons are modulated, textbooks are more interesting and teacher-student dialogue is more open.

In addition,  recently in the last few years, school education has been changing all over the world: the use of "Non-Formal Learning Techniques" have been introduced and are very effective in the case of problematic situations. In other words, when there are students who have difficulty in keeping attention and motivation, the teacher abandons the formal lesson and proposes non-traditional thematic or activities. For example, to help students analyse and reflect on the topic, there is the "Six Thinking Hats" technique, which creates six characters with different roles, and different points of view that can look at a given problem from different perspectives. "The Box of Emotions" helps students to tackle classroom tensions by exploring and sharing their emotions in a safe environment. There is also "Problem Solving" or "Group Investigation", which through curiosity stimulates and allows students to work together to find a common solution to a problem. There is also the "Reciprocal Maieutic Approach" (RMA) that has been tested out for years by Danilo Dolci, an important sociologist and educator. RMA is based on the comparison and sharing of knowledge, emotions and experiences of the students.

These methods neglect old inflexible deductive methods and focus the attention on inductive methods based on the selection and analysis of what is familiar and near. And if everything works as it should, relevant.