Final CARMA resources for schools showcased at teacher training event in Palermo
The final results of the CARMA project which supports the adoption of non-formal learning (NFL) techniques in schools as a collaborative learning strategy to transform classroom practices was part of a special training event for teachers and decision makers at I.P.S.S.E.O.A. PIETRO PIAZZA school in Palermo on 29th October.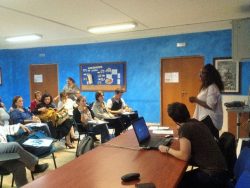 During the school year of September 2016 – June 2017, secondary school teachers across Palermo had tested different non-formal techniques including the Reciprocal Maieutic Approach (RMA) as an assessment tool at their schools with their students. Following this experimentation, several practical and easy to consult materials were produced for teachers and are now available to be used by any school and teacher. These materials include a Toolkit for Teachers providing a step-by-step guide and practical resources on how to implement collaborative learning activities in the classroom to increase student motivation and participation and address low achievement and early school leaving. This Toolkit is supported by a Teacher Competence Assessment Model that defines common standards on teachers' competences using the CARMA approach to deliver collaborative learning and assessment in classroom practices (both are available at the project website at carma-project.eu/results). These materials are produced in 8 languages – English, Italian, Spanish, French, Dutch, Portuguese, German and Turkish.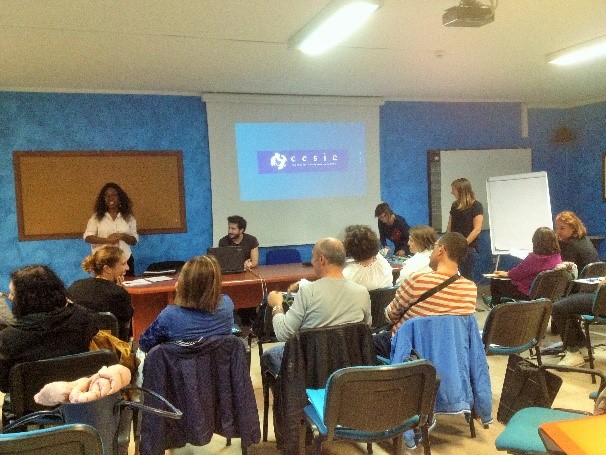 The CARMA Toolkit was the focus of the training event at Pietro Piazza where teachers learnt about the main principles of the Learning through Storytelling technique and the learning outcomes it fosters among students. Teachers and decision makers discussed ways to effectively introduce non-formal methods in their school and what they can do within their own teaching practices to increase the motivation and participation of their students. Once objective after the experimentation in schools was to deliver further training activities with more teachers to increase their knowledge and competences in NFL techniques and adapting such methods to the classroom.
Follow the project on Facebook or visit www.carma-project-eu.
For further information, please contact Rosina Ndukwe: [email protected].