FINAL EDUCATIONAL CONFERENCE
Collaborative Learning as a Road towards Educational Success
Key priorities for school education across European countries as part of the Education and Training Strategic Framework (ET 2020) includes reducing the rate of early school leaving (ESL) in the EU to less than 10% and reducing the share of 15-year-olds under-skilled in reading, mathematics and science to less than 15% by the year 2020.
Responding to these core challenges, since January 2015, a cohort of organisations with expertise in school education from Italy, Spain, France, Portugal, Belgium, Turkey and Austria have been working together to contribute to reduce the rate of ESL and the share of under-skilled young people. The CARMA project coordinated by CESIE (Italy), funded by the Forward-Looking Cooperation strand of the Erasmus+ Programme, is aimed to develop, test and introduce in school non-formal learning techniques as a collaborative learning strategy to innovate school culture and transform classroom practices.
On the occasion of World Teacher's Day 2018, the final conference of the CARMA project will bring together teachers, educational staff, policy makers and key stakeholders in school education from various European countries for a two-day interactive programme of active discussions and participatory sessions on a range of topics relating to collaborative learning in school and the results of CARMA.
The conference will provide interactive opportunities to discover the impact of CARMA in innovating the school environment by testing non-formal learning techniques in schools as a collaborative learning strategy. It will present the CARMA policy recommendations for integrating collaborative learning in school curriculum, that have been developed as a result of the impact we have seen among teachers and students that have participated in the project.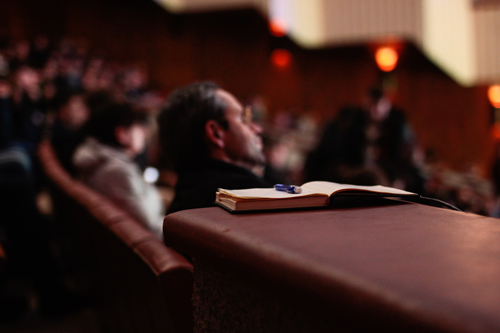 We invite you to join us at the Final Educational Conference of the CARMA to:
Gain deeper knowledge about collaborative learning approaches in practice
Understand how teachers and students have benefited from collaborative learning
Learn about the latest developments in collaborative learning and teaching practice
Share knowledge about how we can transform classroom practices using collaborative learning strategies with colleagues across Europe working in school education
Discuss how we can influence policy development to integrate non-formal learning methods within school curriculum as a collaborative learning strategy to address education challenges
ROYAL LIBRARY OF BELGIUM MEETING CENTER
MONT DES ARTS, 1000 BRUSSELS
4TH OCTOBER 2018
09:00 – 17:00
Consult the provisional programme for the plenary and parallel sessions
EDUCATIONAL VISITS BRUSSELS
5TH OCTOBER 2018
09:00 – 16:00
Inspirational visits to schools to engage with teachers and students and see examples of good practices in transforming school education
(Attendance to the educational visits are optional, limited spaces – advance booking required)
Read about our keynote speaker Sofie Foets –
multilingual social entrepreneur and founder of TADA
Through practical workshops and encounters with enthusiastic professionals, ToekomstATELIERdelAvenir (TADA) encourages children to be curious, to discover the world and themselves, to approach life critically and fearlessly, and to identify and develop their own talents.
Sofie Foets – multilingual social entrepreneur and founder of TADA
Sofie Foets is a multilingual social entrepreneur, passionate about integrative or civic education.
Societal commitment & entrepreneurship are her key qualities. Prior to the launch of ToekomstATELIERdelAvenir, Sofie worked as a policy assistant in the European Parliament, specialized in policy issues including education, culture, civil and human rights. Sofie grew up in a family of entrepreneurs. She studied Political Science and European Politics and Policy.
ToekomstATELIERdelAvenir (TADA) is 100% bilingual (Dutch and French) non-profit organisation that provides supplementary, voluntary, motivational and society-oriented education to children aged 10 to 14, who come from the most socioeconomically disadvantaged neighbourhoods in Brussels. Over the course of three school years the TADA pupils discover diverse aspects of society in weekly experiential classes. Every Saturday the TADA pupils receive courses from inspiring professionals – volunteers – from all areas of the labour market, for example entrepreneurs, engineers, chefs, lawyers and journalists. Through experiential learning and courses on topics such as law or finances for kids, TADA shows kids what 'later' could have in store for them.
Let the innovative concept of TADA inspire you and find out how it can be an enriching eye-opener for all participants, from socially vulnerable children to inspiring professionals: both learn from each other by working together interactively. A win-win for everyone!