CARMA – Motivating students through collaborative learning
The Kick-off meeting for the project CARMA – RMA and other non-formal learning methods for Student Motivation took place on the 18th and 19th of February, 2016 hosted by the project coordinator CESIE in Palermo, Italy. The Kick-off meeting brought together CESIE with the 6 other partner organisations which include the University of Murcia (Spain), Pistes-Solidaires (France), Asist Ogretim Kurumlari A.S. – DOGA (Turkey), University College Leuven – UC Leuven (Belgium), INOVA+ (Portugal) and Verein Multikulturell (Austria). CESIE was honoured to host EACEA Project Officer Emilia Venot who also participated in the Kick-Off meeting of the Project.
Lesen Sie mehr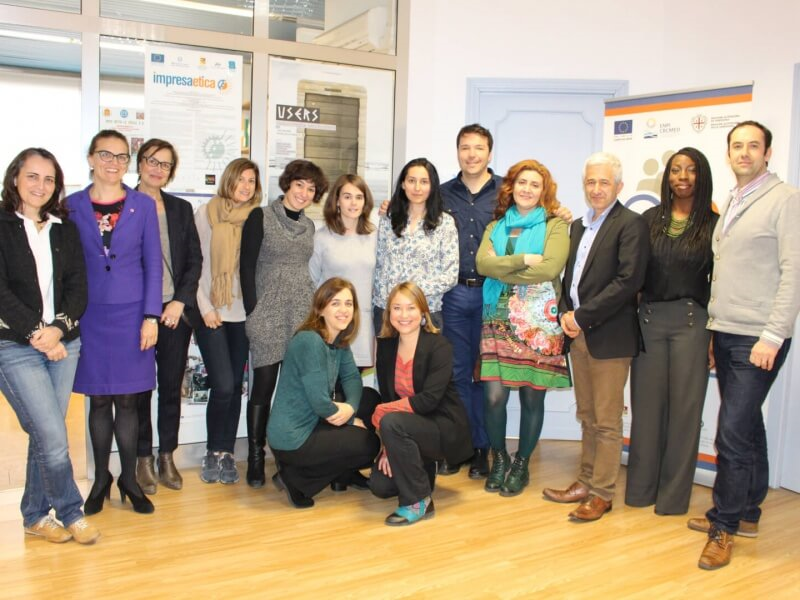 INOVA+ participates in the CARMA Project to foster the adoption of non-formal learning methods in school education
Education and training are key pillars for the development of societies. In this sense, the European Commission and the EU countries agreed on the Strategic framework for Education & Training, which includes a set of benchmarks for education to be achieved by 2020, namely: the rate of early leavers from education and training aged 18-24 should be below 10% and fewer than 15% of 15-year-olds should be under-skilled in reading, mathematics and science.
The structure of the educational systems, the school environment and the skills of the school staff are important factors for students' engagement, motivation and performance, as well as, for their learning process. Facing this context, the project CARMA – RMA and other non-formal teaching-learning methods for students' motivation aims to develop, test and introduce at schools non-forma learning techniques as a collaborative learning strategy to innovate school culture and transform classroom practices.
Lesen Sie mehr

Lancement du projet CARMA à Palerme
La réunion de lancement du projet CARMA, soutenu dans le cadre du programme Erasmus+, s'est tenue à Palerme les 18 et 19 février. Le thème principal du projet : la lutte contre le décrochage scolaires par la mise en œuvre d'activités d'éducation non-formelle au sein d'établissements scolaires auprès des 11-15 ans.
La rencontre a eu lieu chez un partenaire de longue date de Pistes-Solidaires : CESIE (CEntro Studi ed Iniziative Europeo), coordinateur du projet. L'ensemble des partenaires a pu revenir sur les objectifs du projet et ses différentes étapes. C'est un partenariat expérimenté dans le domaine des projets européens et de l'éducation au sens large qui va mener ce projet :
Centro studi e iniziative europeo (CESIE), Italie
Université de Murcia, Espagne
Asist Ogretim Kurumlari A.S., Turquie
Université de Louvain, Belgique
InovaMais, Portugal
Verein Multikulturell, Autriche
CARMA est un projet tout à fait innovant qui se base sur une méthode : celle de l'approche maïeutique réciproque, développée par Danilo Dolci en Sicile qui se base sur l'idée que chacun a la capacité de découvrir et de s'exprimer librement à travers une réflexion basée sur l'expérience et la découverte personnelle, notamment via le groupe.Concrètement, cela passera par l'expérimentation de méthodes d'apprentissage au sein d'établissements scolaires auprès de 11-15 ans pour lutter contre le décrochage scolaire dans chacun des pays partenaires.
Pistes-Solidaires mobilise actuellement différents collèges sur son territoire afin de mettre en œuvre ce projet innovant.
Lesen Sie mehr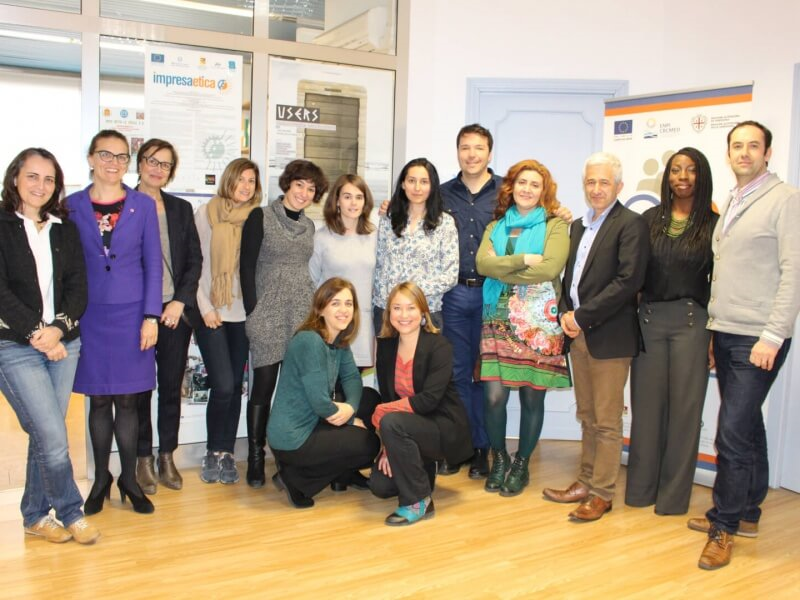 CARMA EU WORKSHOP FOR TEACHERS: "CHANCES FOR BIG CHANGES"
In the beginning of sunny October a group of teachers from 7 different European countries were sitting in a terrace of Baida convent, embraced by a spectacular view to the mountains, having all of Palermo under their feet and were telling stories. Stories about their teaching methods, about their students, their personal stories and stories for social change.
Storytelling, together with other non-formal techniques, were introduced to teachers of secondary schools during the CARMA European Workshop for Collaborative Competences for Teachers organised and hosted by CESIE in Palermo. The European Workshop, as a part of the CARMA project, was aimed to support teachers in developing their skills and knowledge in collaborative practices providing theory and practical experience on how to use the range of non-formal learning techniques and the Reciprocal Maieutic Approach (RMA) as an assessment tool with their students in the classroom and within the school environment.
Lesen Sie mehr